As a tactic in the larger DynaEnergetics brand roadmap – to raise awareness of the DynaSelect system, increase preference and consideration, and capture qualified leads for the sales team – ahead of the Road Tour activation, we implemented a B2B focused advertising campaign.
The print and digital campaign ran from June 2015 through 2016 in the following B2B publications, and had an extensive programmatic media component.
DMC / BOOM Account Team:
| Role | Responsible |
| --- | --- |
| Account Lead // Sr. Producer // SME | Lynn Twiss |
There were three creative deliverables that would be rolled out.
Product Focused
Pique interest among E&P and Wireline audiences with a different take on a product-centric ad.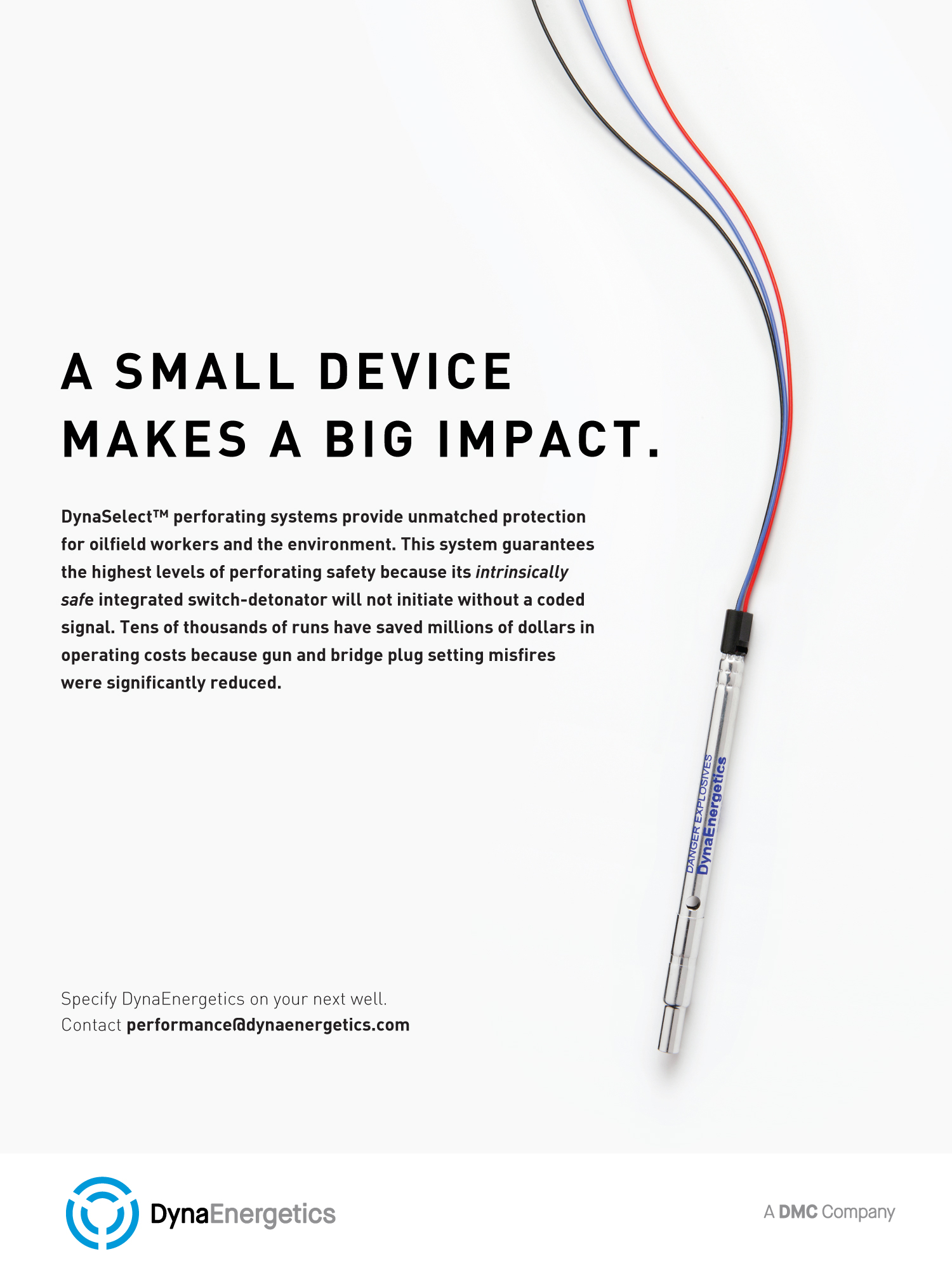 Safety Milestone Highlight
Build on recent industry-qualified data which highlights the technology and safety milestones that DynaSelect has achieved.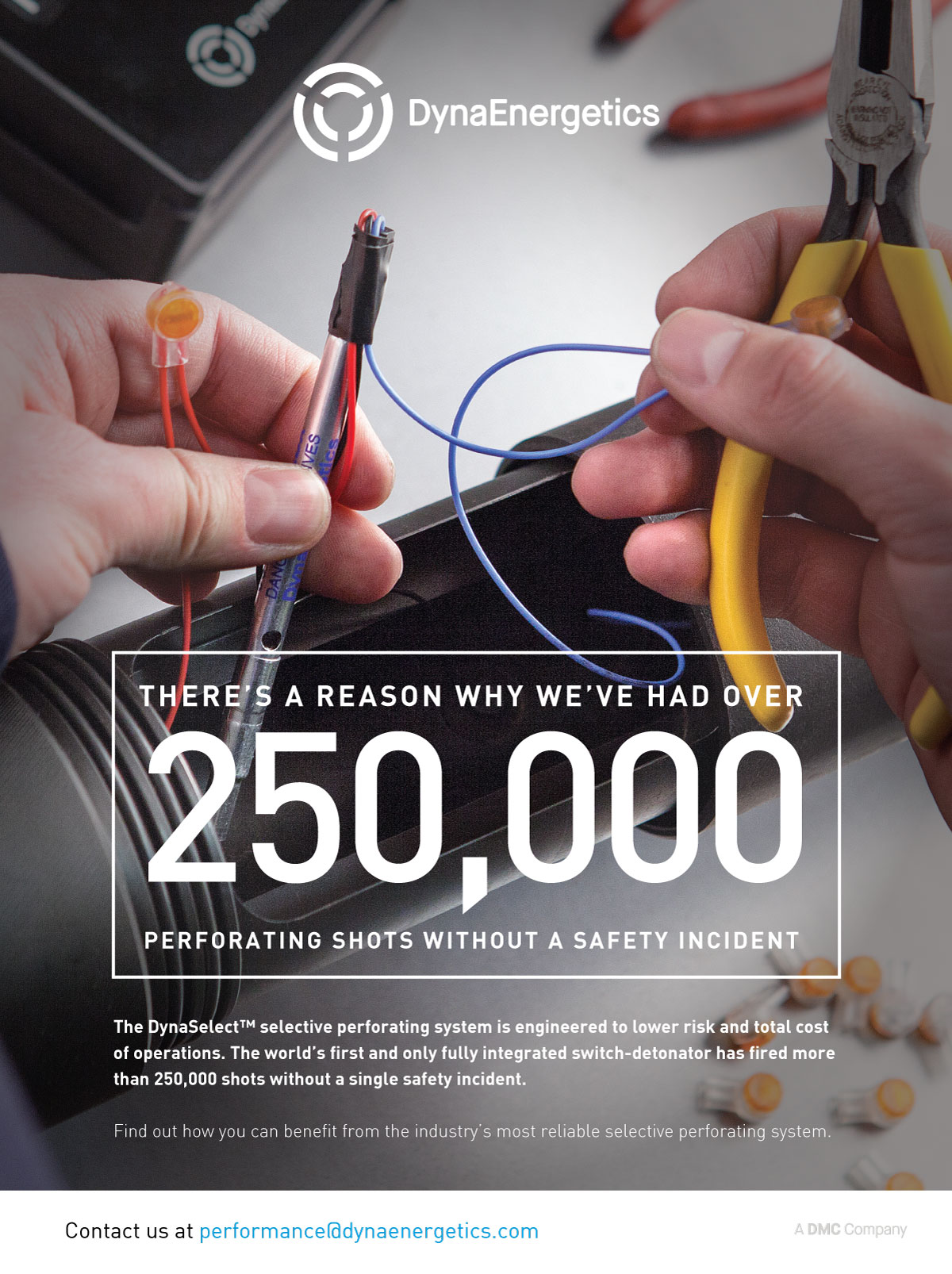 Total Cost of Operations
The last would be the complete system and the benefits that DynaEnergetics brought to each aspect of the well site.
Publication Specs
July-Sept 2015
Oct-Dec 2015
For these months the creative would switch to showcasing the TCO Campaign with a 1/3 insert in the opposing side for the DynaSelect Product Showcase creative above
| | |
| --- | --- |
| 4C – Full Page + 1/3 | Journal of Petroleum Technology |
| 4C – Full Page + 1/3 | E&P (Energy & Petroleum) |
| 4C – Full Page + 1/3 | American Oil & Gas Reporter |
| 4C – Full Page + 1/3 | World Oil |